Leeds Market
Client: Leeds City Council
"Breathing new life into a tired Edwardian market building and its trade"
Project Details
The Kirkgate Market Hall in Leeds was built in 1904 and forms the main part of the largest indoor market in Europe. The regeneration of the market area involved the restoration of the Grade II listed Kirkgate Market Hall structure, and a review of the planning and functioning of the market.
LocationLeeds, West Yorkshire
Site Area7,052 sqm
Value£8 million
Time Scale1987 - 1995
---
The building required complete renovation in order to improve the facilities both for customers and for the market's and management team.  The improvements included a glazed entrance, designed to express a modern shopping environment and maximise the presence of the market on the street outside.  The internal market layout was also changed to enhance the circulation and sight lines.  Design proposals for the market stalls themselves were developed in consultation with the market traders.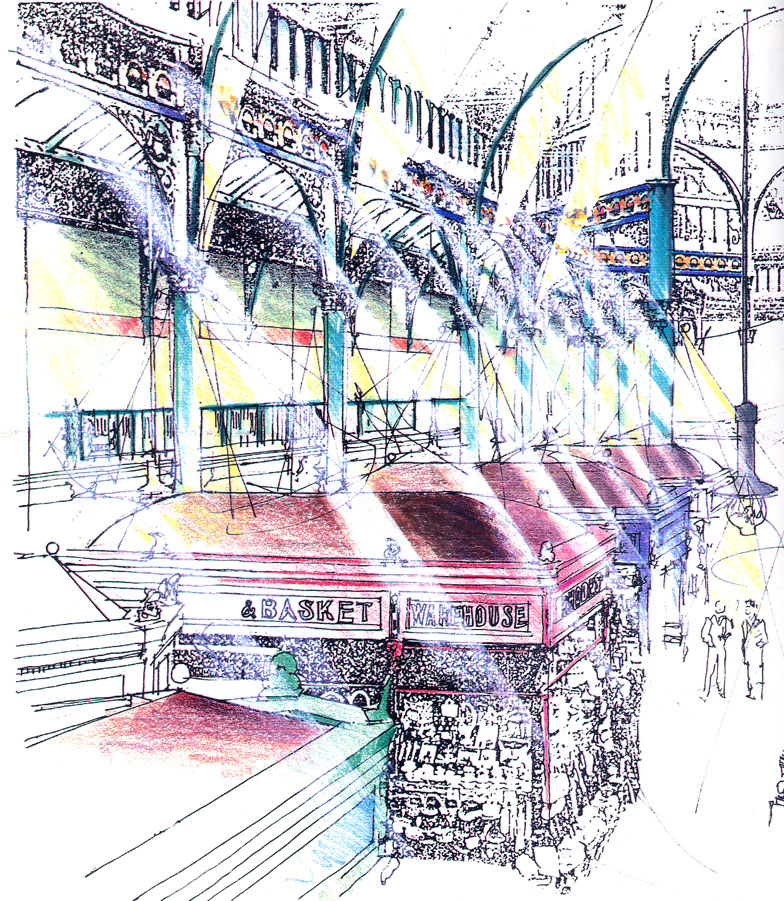 The changes have maximised the retail provision in the market without compromising the historic features of the building, so much so that the renovated Kirkgate Market Hall structure was promoted from Grade II to Grade I listing status, and was subsequently nominated for a Civic Trust Award.