Tapas Brindisa
Client: Brindisa
"A new tapas bar and restaurant next to the Borough Market in Southwark"
Project Details
To create a vibrant and authentic Spanish style venue in the scant 105 sq m available, while accommodating storage, display areas, kitchen facilities as well as customers.
LocationStoney Street, Southwark
Scale105 sqm
Value£252, 000
Time Scale2004
---
Brindisa specialises in the import of foods from Spain, especially the highest quality cheeses, olives, fish and Iberian hams. The tapas bar, created from a disused potato warehouse on the corner of Stoney Street and Southwark Street, acts as a showcase for the products sold in their shops at Borough Market and Exmouth Market.
The bar and restaurant include seated dining areas as well the central, higher, Spanish-style poser tables, varying the levels in the bar. The kitchen is raised slightly above the bar and the dining area is framed by a proscenium formed by the high, wall-mounted black walnut storage boxes and display alcoves. Also deliberately clear to view are the chilled ham display case and feature ham carving area.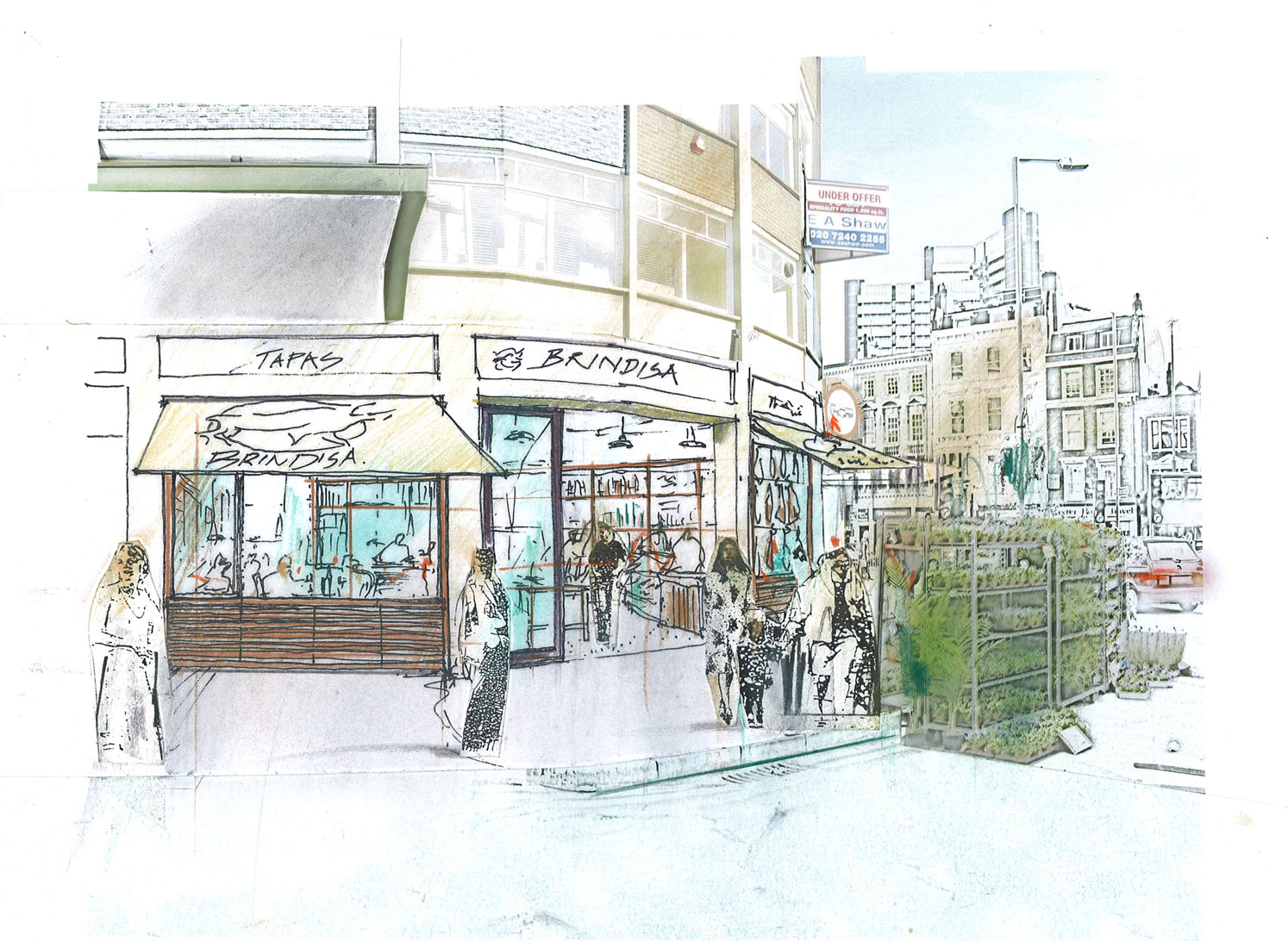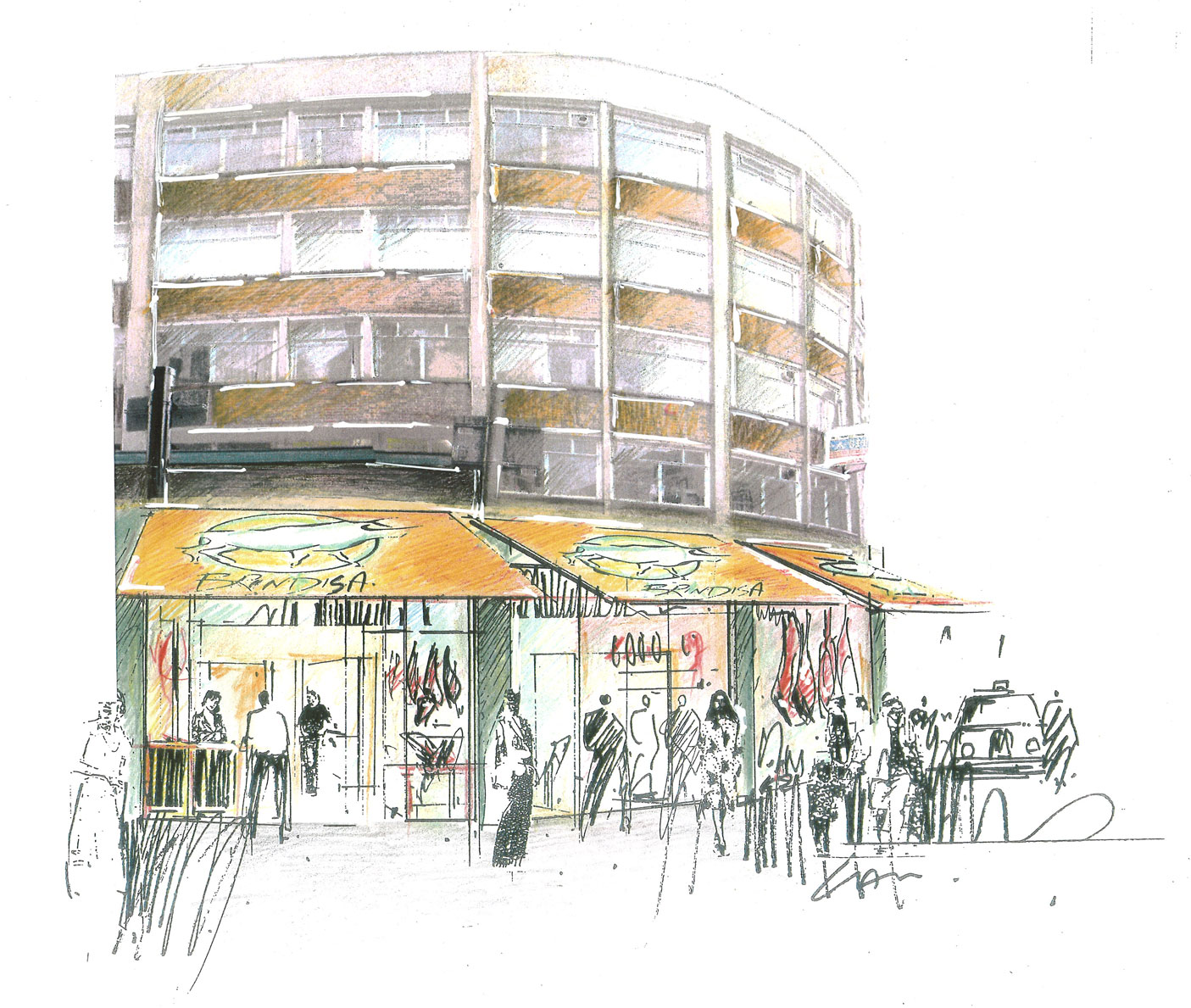 For the summer, 50% of the shopfront is designed to be totally open to the street, with broad window ledges providing further seating areas – some facing inwards to the bar and the food displays, and others facing outwards to the street and the animated Borough Market surrounds.
Brindisa has established itself as a successful and animated venue, blending seamlessly with the colour and activity of the neighbouring Borough Market.